Traditionally,  the Carpatho-Russian American Center "Lemko Hall" invites for the annual event "Lemko Kermesh" that will take place on 23 October 2016 in Yonkers, New York (1 Grace Avenue, Yonkers, New York 10701). As it was last year, the Rusyn ensemble Vox Ethnika Band from the USA will play at the event.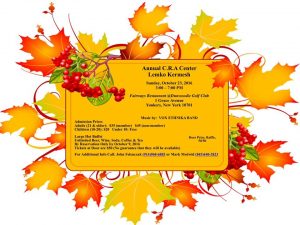 The city of Yonkers and its area is located in the state of New York, it is a big center of Rusyn emigration today. There, at the turn of the 19th and 20th centuries, Rusyn activity among contemporaneous intelligentsia was originating. The place name of Yonkers in the Old Country connotes the Carpatho-Russian American Center, with which also Symeon Pyzh (Симеон Пыж) was associated for many years – a person who in memorandum to the authorities of the Polish People's Republic postulated that Lemko people be allowed to return to their home land, teach their children in Lemko and be given freedom of religion. In 1936, the editorial office of "Lemko" magazine was moved to New York. Initially, it had been located in Cleveland, state of Ohio. Finally, the editorial board ended up in the Rusyn cultural institution, in Yonkers. There, also printing house of Lemko Sojuz (Лемко Союз) was located. It published not only the magazine, but also other works. There are still many Orthodox and Greek Catholic churches in Yonkers and its area, to which Rusyns from the whole Carpathian Rus' belong. Among them are Rusyns from Lemkovyna. That is why Yonkers has always been associated with a strong center of Lemko political intelligentsia in the USA.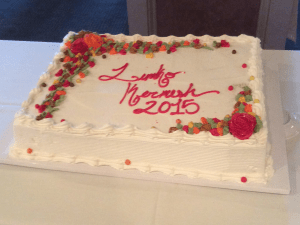 phot. above: the participants and cake of last year's Lemko Kermesh in Yonkers
---
Below – Vox Ethnika Band performing Rusyn song Мила моя (Myla moya). 
https://www.youtube.com/watch?v=CVyqR1lAiXA
Here you can find a book printed on the 25th anniversary of the Carpatho-Russian American Center "Lemko Hall" in Yonkers.