For both – the Orthodox and the Greek Catholics – the Nativity Fast is coming slowly, the aim of which is to prepare the faithful for the Christmas time. Rusyns of the whole Carpathian Rus', together with their churches, will start the fast on two different dates. This results in the parties' various dates, they are organized by different organizations, as well as result from private initiatives – the shrovetides are going to take place all over the Carpathian region, as well as in the exile.
The first zabava will take place on 5th November 2016 in Szprotawa (Shprotava) (or, as Lemkos used to say, in Shportava) in the exile. We informed about this in a separate article. Another three zabavas will take place the following week in Lemkovyna, in the exile and Slovakia.
Starting from the southern Carpathians side, on Tuesday 8 November 2016, Руснаковиця (Rusnakovytsia) will take place, organized by the Young.Rusyns. The zabava's climate will be rather clubs, disco-Rusyn music. It starts at 9:15 PM in V-club, Kosice.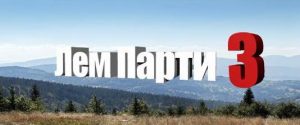 On Friday, 11 November 2016, in Gładyszów (Gladyshiv), Lemkovyna, a cyclical zabava will take place, LemParty3. It is organized in the local firehouse. The first two editions of the, rather young party, took place last year. Back then, not only the primary inhabitants of Lemkovyna came to have fun in Gładyszów, but also people from the West. This year, it would be great to have there also Rusyns from the other side of the Carpathians. The border pass Konieczna-Becherov, which is no longer opened (!), is located only a few kilometers from the firehouse in Gładyszów.
A day later (12.11.2016), the exile will have fun  – the zabava will be organized by the Lemko Association Circle in Przemków. Traditionally, it will take place in the culture centre in Przemków and will be accompanied from 8PM by Водограй (Vodohray) ensemble.