Jubilees should always be celebrated honorably. All the more so, when two jubilees overlap, and with the aim of looking after mother tongue, culture, tradition and the Lemko identity. The Lemko Association Circle in Pshemkiv/Пшемкiв/Przemków is going to celebrate such a double jubilee soon. It was the Association that in 2001 gathered a group of Lemko children and teenagers, who later spread their wings , and today constitute a group called "Lastivochka" Lemko Song and Dance Ensemble. Another idea of the Association, from ten years ago, was to organize an event that would, at least once a year, remind the Lemkos living in Pshemkiv and its area about Lemkos – that we live, that we remember about our heritage, and that intergenerational communication is the basis. This way, a recurrent event arose, entitled: "Meetings of Three Generations with Lemko Culture." Exactly three generations – the first born in the beautiful Lemkovyna, the people's moral duty was to transfer their love of the home land to the younger, the second – people born already in exile, who were looking for their place to live for a long time, they have heard about the amazing Lemko land from the older, and finally, the third – the last one that often gets lost nowadays, sometimes forgets where their roots come from and who to identify themselves with.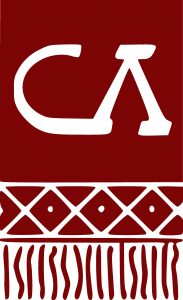 On 15 October 2016, on the occasion of both jubilees: 15th anniversary of foundation of  "Lastivochka" Lemko Song and Dance Ensemble, as well as the 10th edition of "Meetings of Three Generations with Lemko Culture", The Lemko Association Circle in Pshemkiv invites to the Local Community Center in Chojnów, 5 p.m., for a jubilee concert of the two anniversaries. On stage, "Lastivochka," as the host of the event, will perform, and also the group's friends will join them. The friends are in fact children of the group – they grew up in "Lastivochka", then founded their own ensembles. One of the guests will be a former member of "Lastivochka" and today the most famous Lemko celebrity – the vocalist Igor Herbut. He promised to participate in the jubilee. Also, other ensembles will come, members of which used to belong to "Lastivochka." Generally, there will be many music genres, starting from folklore and finishing with modern Rusyn sounds.
The LEM.fm+ team gives media support to the whole event – the double jubilee. We will be present there, and we will come and report everything that will happen on the Pshemkiv stage to those who are far away.