When it comes to the contemporary art, this year can be named as a year of Andy Warhol: on 22 February we recalled the 30th death anniversary of the king of pop-art – a Rusyn artist whose roots were in Mikova in the Presovian Rus'. For many museums, galleries and other places where you can see pearls of all the branches of art, the anniversary is often a good reason to present the art of the artist-performer born in the American Pittsburgh.
The MOCAK Museum of Contemporary Art In Kraków is a place in which Warhol was presented even when there was no round anniversary (read about the 10 portraits of Jews of the XXth century exhibition on our website), last year a part of the museum's exhibitions was dedicated to him in the form of a permanent exhibition by Krystian Lupa Live Factory 2, made based on the scenography to his play Factory 2, the premiere of which took place in 2008. Lupa refers there to the cultish Factory – a place in New York made by Warhol where the most famous artists, musicians and actors from all over the world used to meet. There was a unlimitedfreedom, as the main aim was to maximally get rid of limitations and prejudices. Life in Factory was a staly performance, evoking much individuality in the present people.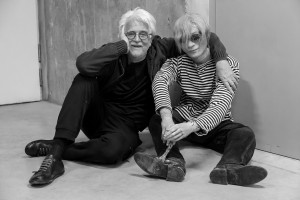 MOCAK Museum of Contemporary Art in KrakówThe 30th death anniversary of the pop-art king coincides with the first anniversary of opening the exhibition by Krystian Lupa in the Kraków Museum of Contemporary Art, the varnishing day of which took place on 14 March 2016. Both of the anniversaries are a good opportuniaty to come to MOCAK next Monday, 13 March 2017, where in the background of Live Factory 2: Warhol by Lupa installation, you can meet K. Lupa and actors from his spectacle Factory 2. There, together with the director and artists, an action will be organized that will present the person of Andy Warhol, his influence on the contemporary art, as well as – on the example of reference to Warhol's Factory – will explain the phenomenon of continuous inspiration by his person and everything that he created in his fruitful lifetime.
To celebrate the silver period of the New York Factory, the Kraków Museum of Contemporary Art MOCAK invites to their place next Monday, 13 March 2017, 6PM (address: Kraków, Lipowa street 4).